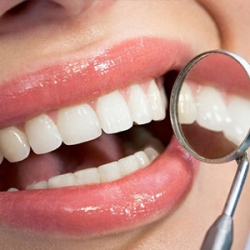 Cosmetic dentistry is restorative dentistry of the highest quality. Your dental work does not need to use any of the unattractive materials of past years, and how we can beautify your smile while retaining an entirely natural effect. Our entire team is dedicated to giving you top-quality, personalized dental care in a comfortable atmosphere.
Dr. Sid Davis will first talk with you to learn about your aesthetic goals, answer your questions clearly, and explain which options could benefit you. He will take all the time necessary to identify problems and explain the best options for correcting them. If left untreated, many dental problems can worsen and become more painful, so it is best to address them promptly.
Some of the most popular procedures that people do to improve the look of their teeth are fixing any chipped teeth, any uneven teeth, or if their teeth are yellowing. Cosmetic dentistry focuses on teeth whitening, veneers, and contouring. Some of the most common cosmetic dental problems are:
Missing Teeth
Chipped or Cracked Teeth
Discoloration
Mismatched Tooth Sizes
Gaps between Teeth
Gummy Smiles
Veneers
Dental veneers are thin, custom-made shells that are placed on the front of the teeth to improve their appearance. They are an ideal choice for people with severely stained, discolored, crooked, chipped, or misshapen teeth.  Additionally, they are often much less expensive than crowns. Veneers will not stain and they are very durable, lasting anywhere from ten to fifteen years and they are perfect for people looking to acquire a pleasant smile.
If you are looking for a cosmetic solution to the cosmetic imperfections in your teeth, the application of a veneer might be the perfect option for you. Let us discuss the dental solutions that are right for the restoration of your natural smile.
Inlays and Onlays
There are many cosmetic options for repairing the small gaps and tissue loss in your teeth. Many common cosmetic dental problems are also accompanied by pain, discomfort and perhaps anxiety. You may be surprised at how easily the defects can be corrected using modern cosmetic dentistry technology and techniques.
Inlays

, which are made of tooth-colored composite material, are used to fill small gaps in a tooth. We can replace Defective or unsightly "fillings" with these inlays, which are bonded to the tooth. Often, the material we use strengthens and seals the inlay to the tooth.



Onlays

fit inside the tooth and are used to replace cusps on the back of the teeth. They, too, can be made of tooth-colored composite material that allows the restoration to be bonded to the tooth. This bonding process also strengthens and seals to the teeth to improve overall strength and health.
Crowns and Bridges
Sometimes a bit more work is needed to restore our patients' natural smiles. Our patients who are missing teeth, having trouble speaking or chewing, or are noticing strain when they bite, may find that a crown or bridge may be the ideal procedure to make their mouth healthy and beautiful again.
A dental crown is a tooth-shaped "cap" that is placed over the tooth to cover and restore its shape, size, strength, and appearance. Crowns are cemented into place and fully encase the entire visible portion of a tooth that lies at and above the gum line. The tooth is covered and protected with the placement of the crown.
Bridges, sometimes referred to as fixed partial dentures, literally bridge gaps between teeth by filling them with strong, natural-looking artificial teeth. These devices are semi-permanent – they can only be removed by a dentist – and are comfortable and proven to strengthen teeth. Bridges are often the best dental treatment for missing or severely gapped teeth.
Contact Cleburne Dental Care to discuss crown and bridge options to address your cracked, broken, or gapped teeth. Let us help you restore your beautiful smile.
Clear Aligners
Long gone are the clunky, uncomfortable, and unattractive braces patients wore in the past.  Clear aligners are today's choice for repositioning and aligning teeth.
Clear aligners are designed to move teeth a little at a time in the same way traditional braces do. Unlike braces, they are removable and clear, so they cannot be seen. These devices apply gentle pressure to nudge the teeth into place, resulting in a beautiful smile. They are more attractive, less conspicuous, and far easier to manage than the braces of the past.
The professional staff at Cleburne Dental Care is ready to discuss how clear aligners will straighten your teeth and restore your natural smile.